Since 1982, The Heppner Chamber of Commerce has organized the annual Wee Bit O'Ireland Celebration, and has continued to be one of the largest St. Patrick's Day festivals in the Pacific Northwest.
In 2023, the tradition continues with favorite events like the Cruz-in Car Show, the Big Green Parade, live Irish entertainment and games, Murray's annual Beer and Wine Tasting, artisan markets, and more.
New events include the inaugural Chili Cook-off, hosted by FadedJoes Barbershop, St. Paddy's Trivia Night with Heppner Daycare, and Kid's Crafts & Bouncin' Bins, hosted by Sage Garden Preschool.
Registration Forms:
Register to participate in the Big Green Parade by completing the application below:
Register for our annual Cruz-In Car Show:
Register for our Irish games events! You can also register the day of the event at the Thomson Square Information Booth.
MAIN STREET – Food Trucks
TACOS HOMETOWN
9:00 AM – 8:00 PM THURS-SAT
Authentic Mexican Food
UPPER PLACE CONCESSIONS
10:00 AM – 6:00 PM FRI – SAT
Catering for Murray's Beer & Wine Tasting, 7pm – 12am, SAT
All American Burgers, Hot Dogs, Fries, Hand Dipped Corn Dogs,
Sandwiches, Wraps, Baskets, Elephant Ears.
QUALITY CONCESSIONS
9:00 AM – Closing, FRI – SUN
Burgers, Fries, Chili Dogs, Nachos, Corn Dogs,
Elephant Ears, Chicken Strips, Hot Dogs
RESTAURANT, BARS, CAFES
12:00 pm – 3:00 pm – Sunday O'Brunch 
Traditional Irish and American brunch
Espresso Bar, Tea, Smoothies, Breakfast & Lunch
Full Bar, Burgers, Sandwiches, Baskets, Salads
Artisan Pizza, Milkshakes & Salad Bar
Full Bar, Steak Dinner, Homemade Pasta, Burgers, Salads & Sandwiches
Irish Buffet Dinner
5:00 pm with Live Entertainment 7:00 pm – 11:00 pm, SAT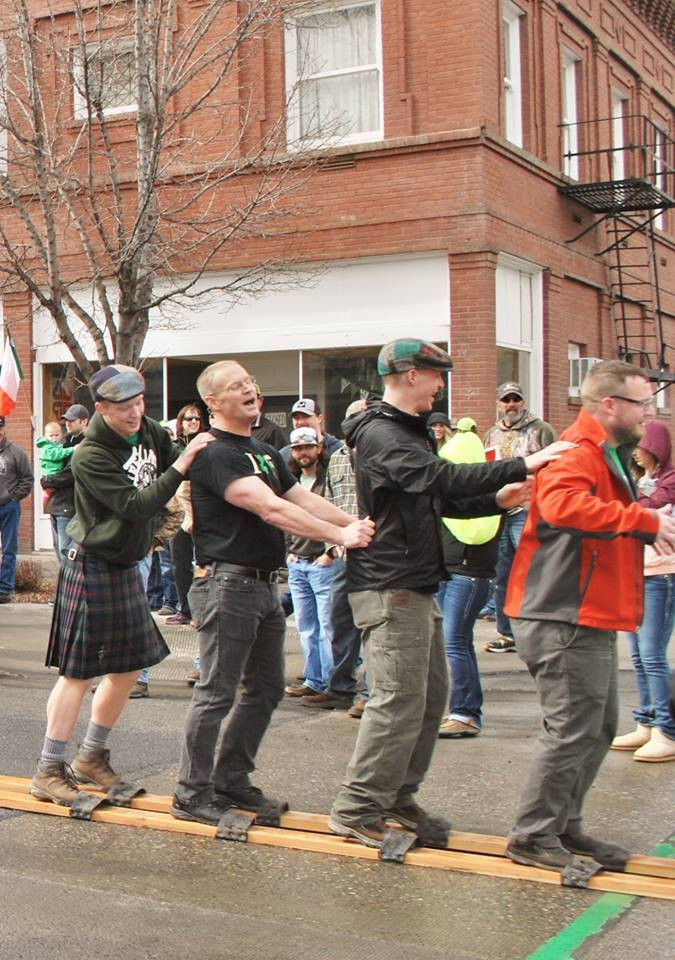 LODGING – Main Street
Northwestern Motel
396 N Main Street, Heppner, OR 97836
541-676-9172
Gilliam & Bisbee Event Center & Suites
106 E May Street, Heppner, OR 97836
www.hcfgives.org
541-219-1662
The Corner House on Main
Farra's Place